You get your tube arms after orientation
Picker's Aid" US Patent 4,491,212 (1985)

A fine example of form-following-function. We have a set of tube arms, secured via a funnel to the hand (finger straps for stability and control, shown in figure 5). It is absurd looking, and seeing a field of workers wearing them would be, let's say, memorable. But it is very resonable in function: Allowing the user to simply drop berries and nuts down the funnel, through the tubes, and into the collection area without any superfluous hand motion. Touché sir.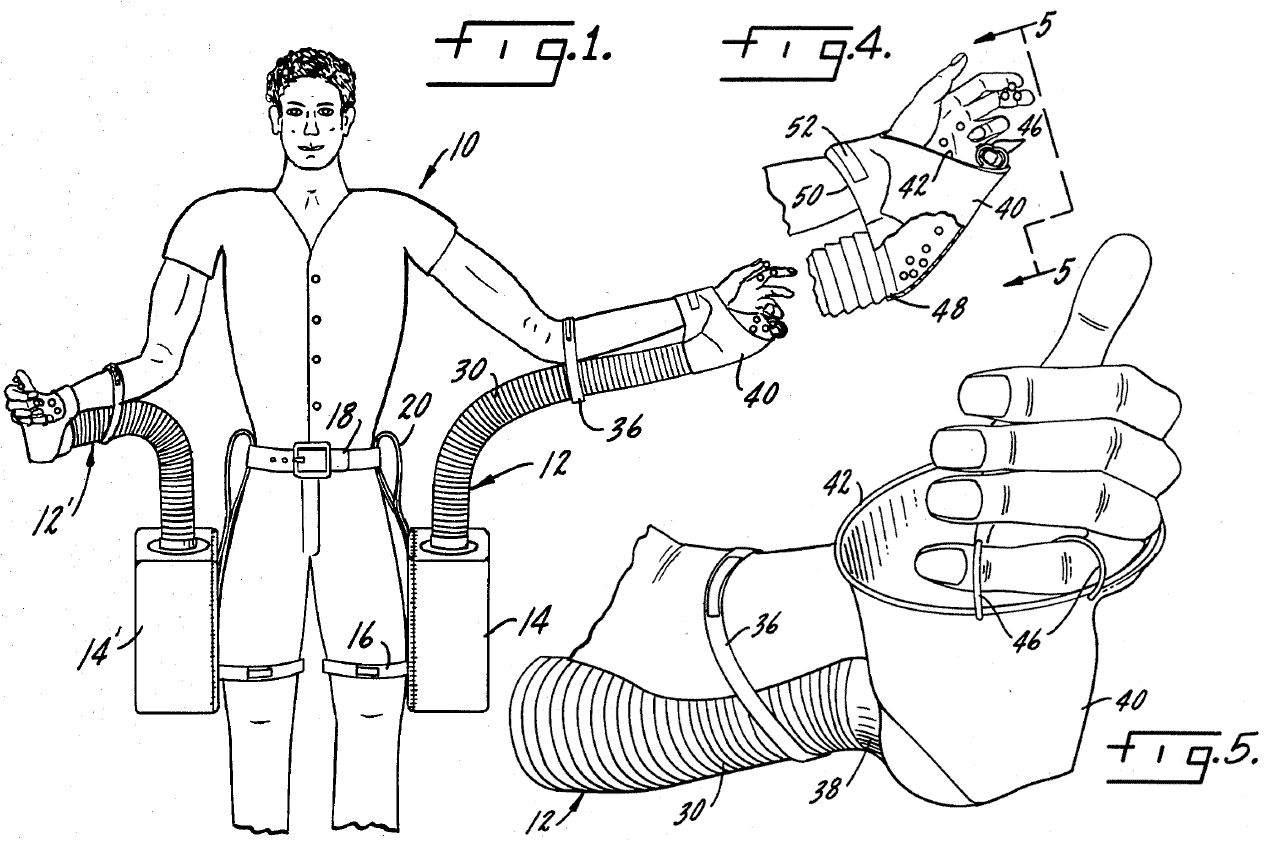 click for larger
Permalink
Back home